ANY WAR IS VIOLENT. VIOLENCE DO HARM. WARS HARM EVERYTHING LEAVING NOTHING BEHIND.
---
First, before reading on, I want to apologize for not having posted two of Nerd's Digest. I should say that work caught up and I needed the weekends for time off.
GOMMENASAI~
Second, I want to take this moment to thank everyone who's been giving me great feedback about this series. I know this is not 'trend based' but there have been people telling me that they like what they read.
ARIGATOU~
The main purpose of this series is to share what I've learned every week which I have been interested in or something new. I thought this wouldn't work and it would bore the hell out of my readers especially those who read and watch a lot on the internet, but it turns out that I also make people just as curious as I am every week. That being said, I will continue to tickle the mind of my readers. Keep the nerdgasm alive!
This week's learning is about new ways to fight drug addiction and suppress the underground drug cartel.
---
WAR ON DRUGS NOT WORKING. WHY?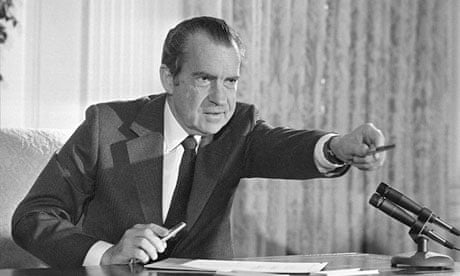 In almost half a decade of war against drugs, none of the countries that support it have gained actual results. Cutting off drug pushers and drug lords from the scene do not have good results.
This is because of the basic laws that govern the cartel of drugs to its end users and those who produce it – when supply is cut off, demand rises. If the demand is cut off, the supply rises. It's not effective to cut either of both off because, either way, there will always be people who will produce and people who will consume.
LEARN MORE ABOUT WHY WAR ON DRUGS IS NOT WORKING.
Price is not an issue, though. No matter how expensive the drug is, both will find ways. And so ultimately, prohibition is not regulation and thus does not end drug abuse, the drug black market, and even violence.
Switzerland and other countries, however, decided to try a different approach with the problem of drug addiction.
HARM REDUCTION
The idea of drugs as a commodity is quite confounding but so is the idea of the even more dangerous cigarettes.
In Switzerland, harm reduction has done wonders. It reduced rates of drug-related crimes and drug addiction rates went down.
WATCH A TALK ABOUT HARM REDUCTION TO HAVE A BETTER OVERVIEW
This is because the approach focuses on HELPING the victims better their lives thus decreasing one side of the market: the demand. Keeping the supply almost as available in help centers that offered the drugs.
The only difference is that their dependency to drugs diminishes as social workers help them find the connections they needed.
Which brings us to the reasons why people turn to drugs:
 CAUSE OF DRUG ADDICTION
Experiments and observations for decades were performed globally and most of the scientific community members agree that dependency is not just something physical but rather psychological and emotional.
As humans, we have needs more than the basic material or physical things such as a spouse, a child, a friend, a god or gods, and all that makes us feel complete.
CHANGE WHAT YOU THINK ABOUT WHAT CAUSES DRUG ADDICTION
Majority of drug addicts have been related to low bonds to the things that would make them happy or contented. Depression, anger, loneliness, and all other things that causes a person to turn its attention to drugs or even alcohol to have a taste of happiness even temporarily.
So in order to stop this billion dollar illegal business that outshines even the best performing industry in the legal market, we have to help diminish the harm brought to the end users.
---
What are your thoughts on this new approach to end drug addiction and end the violent war on drugs?